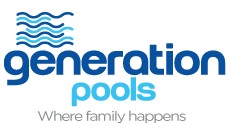 We are a Generation Pools inground Steel wall Swimming Pool builder for over 40 years
. All of them have been distributed through the same manufacture,
Imperial Pools Inc.
in Latham NY. Over the years we have gained a great personal and professional relationship with the staff at Imperial Pools. This relationship is infused in our company and their products which is carried over to every customer and every job!!!
---

We carry Blue Cascade Above Ground Pools. All Blue Cascade pools features the ultimate in strength and beauty. No matter what you are looking for, whether it be 52″ -54″ wall height or "All Steel" or "All Resin", we have it covered. Many styles and options to choose from. Come see us for an affordable Pool package today!
---

Clearly the best SANITIZERS in the business. Our complete ClearView product line will provide you with professional strength products with unique features that will make your pool sparkle like its brand new. Come visit either location for all your chemical needs.
---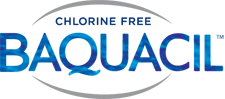 Areas only and longest Authorized Baquacil dealer. Convert your pool into a chlorine-free, carefree sanctuary in less than 24 hours. The result? Clear, beautiful water that's gentle on eyes, hair and skin, not to mention pool surfaces and swimsuits.
---

The Vinyl Works and Swan Pools & Spas both know that the most important feature of your pool is its interior surface, which is why we offer finishes that provide upscale beauty and peace of mind for years to come. Let us help make your Liner choice. Call now for a professional opinion.